Organising a corporate party can be a fun and rewarding experience, but it requires careful planning and attention to detail to ensure it goes off without a hitch. Here's a five-point guide to help you organise a successful corporate party:
Define Your Objectives and Budget:
Start by establishing clear objectives for the corporate party. Are you celebrating a company milestone, fostering team-building, or simply providing a fun social event? Understanding your goals will guide your planning process.
Determine your budget early on. Knowing how much you can spend will help you make informed decisions about the venue, catering, entertainment, and other aspects of the event.
Choose the Right Venue:
Select a venue that aligns with your objectives and budget. Consider factors like location, capacity, ambiance, and accessibility.
Promo: The Mill is located in the heart of West Yorkshire surrounded by a beautiful garden scenery from the Hepworth Gallery and the re-developed Rutland Mill which is now TileYard North. With access to the M1 just around the corner, you would be hard pressed to find something with more accessibility and ambiance for your modern corporate needs. Book a viewing with our team today.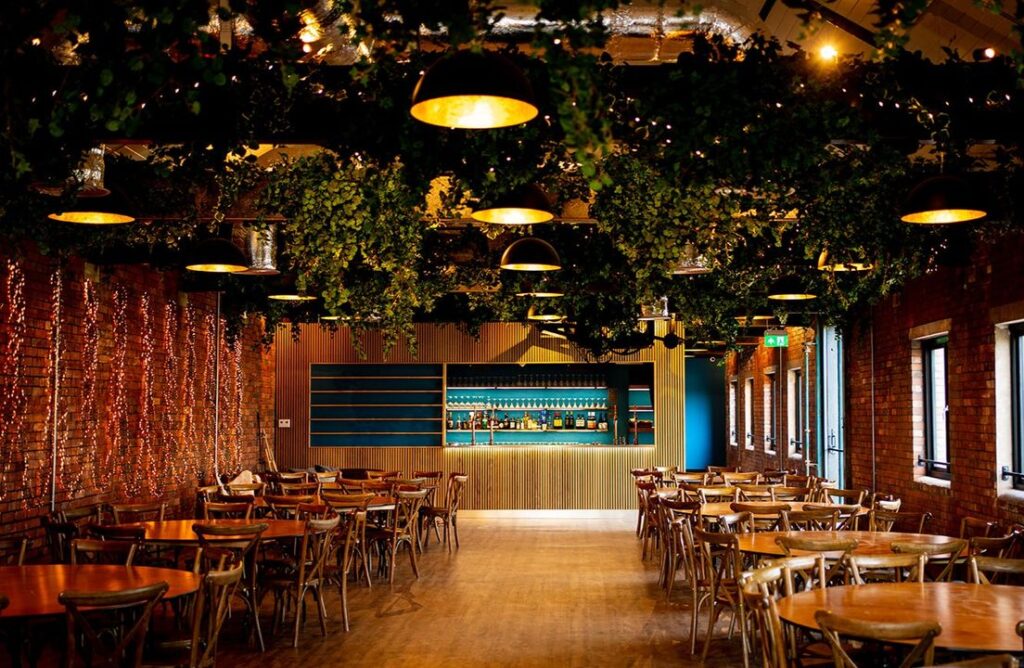 If your budget allows, you can choose a unique or themed venue that enhances the overall experience. Alternatively, transform your office space with decorations and lighting to create a festive atmosphere.
Plan the Details:
Create a detailed event plan that covers all aspects of the party, including the date, time, and duration. Ensure it doesn't conflict with major company events or important deadlines.
Arrange catering services that cater to diverse dietary preferences. Consider offering a variety of food and drink options to accommodate all attendees. Luckily, at The Mill, we have an incredible team of corporate caterers offered by the Yorkshire Food Group. With over a decade's experience, they can create a menu that manages your budget and expectations.
Think about entertainment and activities that will keep guests engaged and entertained. Options might include live music, games, or a keynote speaker.
Send Invitations and Manage RSVPs:
Compile a guest list based on your objectives, and send out formal invitations well in advance. Use digital invitations or traditional paper ones, depending on the formality of the event.
Utilise RSVP tracking tools to keep tabs on the number of attendees. This information is crucial for catering and seating arrangements.
Ensure a Smooth Execution and Follow-Up:
On the day of the event, have a dedicated team or point person to oversee logistics and handle any unforeseen issues that may arise. After the party, send a thank-you message or email to all attendees, expressing gratitude for their participation. This is also an opportunity to gather feedback and learn how to improve future corporate events.
Remember that the key to a successful corporate party is attention to detail, effective communication, and a focus on creating a memorable experience for your guests. Tailor your event to meet your company's culture and values, and you'll create a positive and lasting impression on your colleagues and employees.